Lawyer Referral Panel Members
What is the Virginia Lawyer Referral Service (VLRS)?
The VLRS was founded in 1977 to assist the public with referrals to practicing members of the Virginia State Bar. The VLRS makes over 20 referrals a day or 4,000 a year; and receives over 12,000 calls yearly.
Why should I become a member of the VLRS panel?
Pre-screened Referrals

Approximately one (prepaid) referral per week; maybe more based on location services are needed and the practice of law(s) listed by panel member. Panel members receive only those referrals he/she indicates on his or her VLRS membership application they feel they are competent in handling.

Potential New Clientele

An ideal source of (possible) new paying clientele by offering the initial up to 30-minutes of consultation to the prescreened Referrals in order to promote your law practice for possible future legal services.

Referred by the Virginia State Bar as a Member in Good Standing

Callers are assured that referred lawyer has no open disciplinary complaint before a VSB District Committee, carries professional liability Insurance and has completed their mandatory legal educational requirements.

Yearly Membership and Publicity for your law practice

An excellent and reasonable form of yearly advertising for your law practice.
How does the referral service work?
1

A person wishing to consult with lawyer calls the VLRS toll-free number, 1-800-552-7977 or Metro-Richmond number, (804) 775-0808. The caller is asked to give a brief description of the problem, and if there appears to be a legal matter or problem, the caller is referred (given the name, address and telephone number) to lawyer in his or her geographic area who indicates on their VLRS membership application that they are competent to handle most cases in those areas of law. Lawyers are selected for referrals in strict rotation.

2

The VLRS staff informs the caller that he or she is expected to pre-pay $35 for an up to one-half hour consultation. The consultation fee collected is used to offset the administrative and operational costs of the Virginia Lawyer Referral Service. The fee is paid at the time of the referral and arrangements for any additional legal services are made between the referred lawyer and the referred caller after or during the initial consultation.

3

Once the referral has been made, it is the caller's duty to arrange for a convenient appointment with the lawyer, though VLRS does ask panel members to schedule the appointment within three business days of the referral date, or as soon as practicable.

4

The VLRS sends a confirmation slip by e-mail or fax to the referred lawyer acknowledging the referral and alerting the lawyer that the referred caller will be calling for a consultation.
How do I join the service?
For information on VLRS panel membership and an application, please call (804) 775-0591.
Click here for VLRS Panel Membership Rules effective beginning July 1, 2020.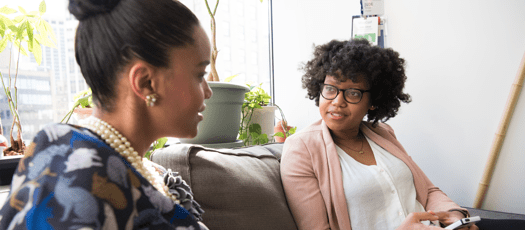 Get a 30-minute consultation from a qualified, local lawyer for $35.
We're here to help.
Email lawyerreferral@vsb.org. Please do not send personal information regarding your case via email. We only need your contact information.